Last night was fucking awesome...Thanks to everyone that came out and to Division East for housing such a good ass time. Pics will be up soon.

Moving right a long...Friday night is going to be through the fucking roof. If you miss this you might want to consider having your head checked...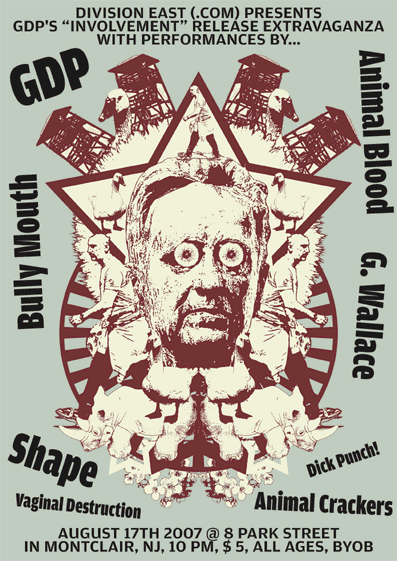 Involvement is out...Click to

Til next time..
Peace to Corey Madden and Dave Trainer for coming out and demonstrating their disregard for all that is holy \m/ \m/
<3
gdp