I really like the word "extravaganza"...maybe some of you have noticed.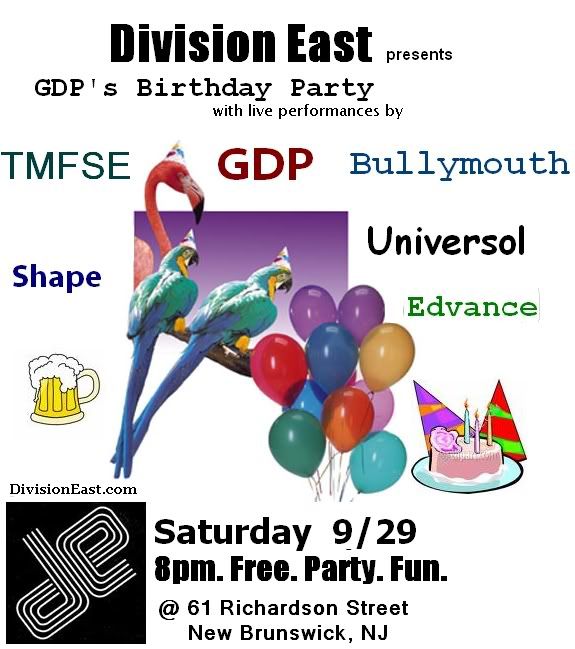 Last year my birthday got ruined by the police when they wrote Aidan a noise violation. I have a premonition this year will be much more successful=
61 Richardson Street
New Brunswick, NJ 08901
8pm. Free. DOit.

Shows this weekend were fun. Me and Shape consumed much fermented barley malt.



And! Mr. Gorgeous recorded a song tentatively titled "Cupcakes" and it is probably more epic than what most self-proclaimed "rappers" are making these days. For serious. Eyes peeled world.

<33
gdp